Helping Individuals Realize Their Potential
Welcome to Village Community Services, where individuals living with diverse abilities are provided opportunities to live out their best life by realizing their unique gifts and dynamic potential through real-life experiences, personal growth guidance, and unwavering support.
"With realization of one's own potential and self-confidence in one's ability, one can build a better world."
-Dalai Lama
Are you ready to be the reflection of what you want to see in the world?
You can be the difference.
2nd Annual Smokey Point Community Block Party, August 21, 2022, 11 am to 4 pm.
Outdoor fun for all ages, this annual community party includes delicious food, live entertainment, and an opportunity for local businesses and entrepreneurs to showcase their unique products and services.
Friendship Walk & 5K Run 2022
Get your Superhero on!  The 2022 Friendship Walk and Run is Saturday September 24, 2022.  Starts at 9 am. For more information or to register click on the registration button below. 
The family-friendly, "Superhero" themed event is open to walkers and runners of all levels with pre- and post-race festivities that encourage camaraderie, community engagement, and fun. All funds raised directly benefit Voices of the Village, a member-based ensemble band created for people living with disabilities.
Arbor Day Fundraiser 2023
Stay tuned for details!  This fundraising effort helps create and fund dynamic learning classes that elevate the lives of VCS clients and individuals with the local community that need assistance.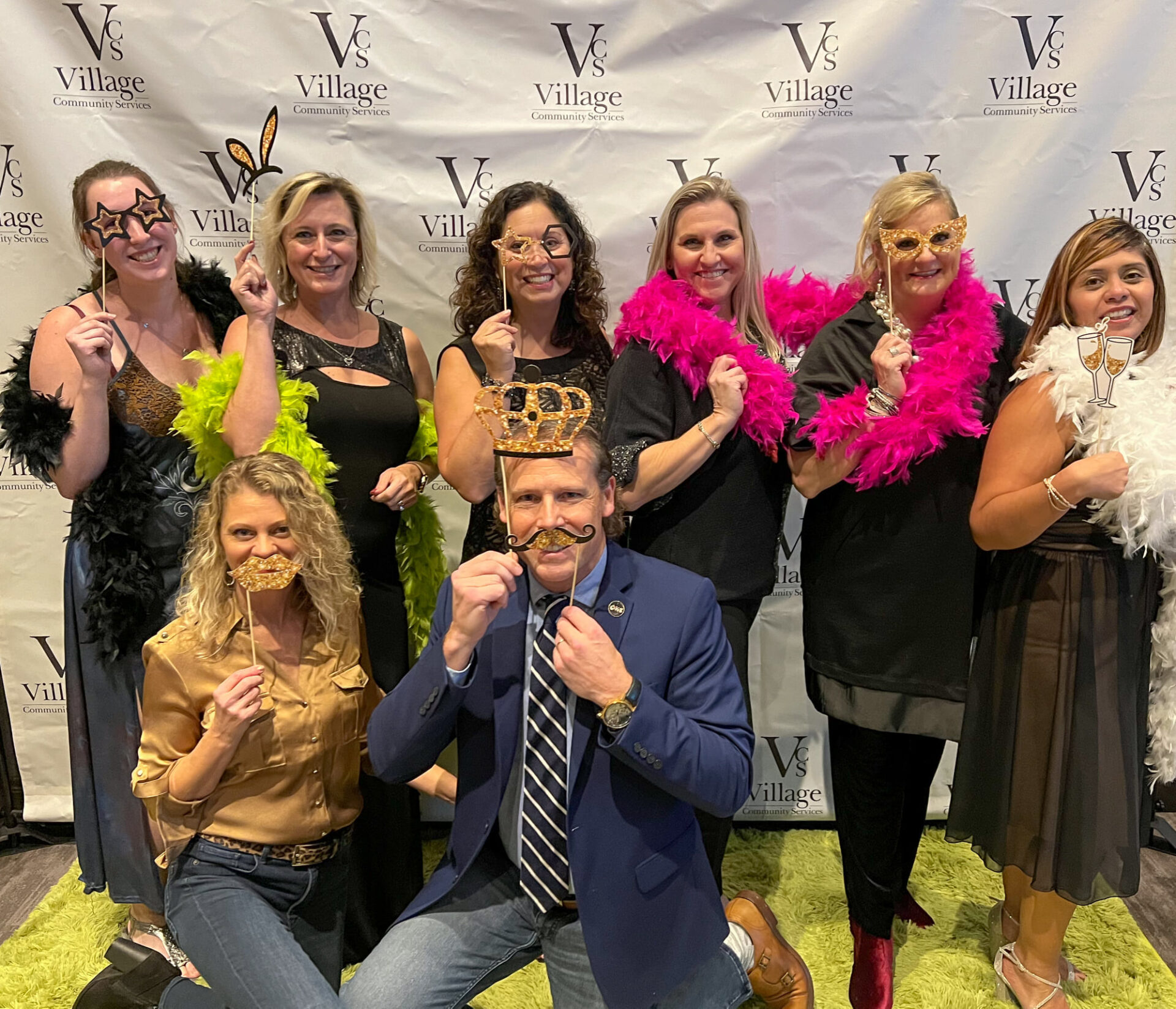 Village Gala 2023
Save the Date!  Join us on June 10, 2023 for the annual Village Gala fundraiser at the Tulalip Resort Casino. Doors open at 5:30pm.
The annual Village Gala celebrates VCS's community of friends, clients, and supporters while raising funds to help support its ongoing operational costs. The formal event offers guests an evening of live entertainment, a delicious meal, and an exciting live auction in an environment that is fun, inspirational, and rewarding.
Every life must be given the chance to realize its full potential. That is our mission.
Founded in 1964, Village Community Services was originally called Victoria Ranch. Today, VCS is a mission-driven organization committed to making a difference in the lives of individuals with disabilities. We have been providing quality residential support and vocational services to adults with disabilities for more than 55 years. Our service area encompasses Snohomish, Island, and Skagit counties.